Please fill out the form below and leave a short response on your concerns and we'll contact you shortly!
3252 Holiday Court Unit 203
Sat

7am - 4pm

Mon

12.30pm - 7.30pm

Sun

Closed
1207 Carlsbad Village Drive Unit S
1207 Carlsbad Village Drive Unit S
Carlsbad
CA, 92008
Tue

8am - 6pm

Thu

8am - 1pm

Sun

Closed
1130 Camino Del Mar Unit E
1130 Camino Del Mar Unit E
Del Mar
CA, 92014
Wed

10.30am - 6.30pm

Sun

Closed
Friday and other special request days
Remote services available throughout San Diego County
Lymphatic Drainage Massage In La Jolla
Lymphatic Drainage Massage In Carlsbad
Lymphatic Drainage Massage In Del Mar

Yvonne has a passion for health and wellness. She began her journey over twenty years ago as a CHEK nutrition and lifestyle coach, personal trainer, and fitness instructor where she taught Bodypump, Pilates, and sculpt classes at Elite Fitness spa in Carlsbad Ca. Her mission was to train and inspire clients to meet their lifestyle, nutrition, and fitness goals.
As her family needed her more at home, Yvonne made a choice to take a break from training and teaching to devote her time to her family including her two young daughters and stepson. Meanwhile, she continued to further her education and studied different types of bodywork modalities and functional nutrition.
As her children grew older, Yvonne began working with Tamara Renee Wellness formerly known as Bodylab as a massage therapist, body sculptor, post op lymphatic therapy therapist, and personalized DNA Diet and Fitness coach. Yvonne's mission was always the same "To empower, educate, and motivate clients to achieve optimal health and wellness through practical nutrition, lifestyle coaching, and bodywork modalities.
Working with all different types of clients over the years, Yvonne realized the importance of the lymphatic system for oncology and post- surgery clients. She now is trained as a Lymphedema therapist and works with a variety of medical conditions. She also knows the importance of keeping detox pathways open and how critical the lymphatic system is to maintain optimal wellness and healing.
Yvonne understands the obstacles of stress and what an over scheduled life can do to wellness, vitality, and fitness goals as she has faced many of these obstacles herself. As a Functional Diagnostic Nutrition Practioner she believes running diagnostic tests is imperative to overcome Metabolic Chaos and getting to the root of obstacles by supporting all systems of the body. She offers massage and lymphatic drainage therapy that support and help with the healing of these systems
Yvonne chose the name Kokua because it means help and community. Everything she has learned over the past twenty years she wants to share and inspire her clients and community with.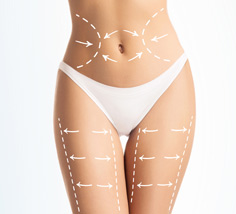 What Causes Lymphedema?
Surgery, Trauma, Radiation, Lymph Node Removal, Chronic venous problems and heredity. Because early treatment is crucial, it is imperative that individuals in high risk situations understand the symptoms and implications of lymphedema.
What Is Lymphedema?
Lymphedema is characterized by swelling and fluid accumulation in the head, arm, leg and/or trunk. Kokua Bodywork specializes in management of lymph disorders.
The first signs of lymphedema are: Heaviness, Aching, Burning, Stiffness, Tight clothing or jewelry.
What Is Destress Massage?
A Swedish Massage to relieve stress and promote an overall feeling of relaxation, helping you breathe, increasing circulation and alleviating tension.
Deep Tissue Massage
This massage is deep and customized to the pressure and areas you will most benefit from, releasing adhesions, creating space in the body, and releasing muscular tension and restrictions.
Mobility Massage
A massage inspired by Ashley Black and her invention of the Fascia Blasting tools. The Client will spend 30 minutes in an infrared Sauna Blanket so the tissues are heated followed by an hour of massage using the Fascia Blasting Tools. Excellent for mobility and circulation as well as detoxing.
Lymphatic Drainage Therapy Massage
This massage is light on pressure promoting the movement of lymph fluid. It has a soothing and analgesic effect to those experiencing discomfort or pain. An excellent massage for those unable to exercise regularly or that have just overcome an illness.
Vacuum Cupping Detox Therapy
A Cupping therapy designed to break up solid bloat, remove cellular debris and waist, and remove toxins. Improves lymphatic drainage and circulation. Re-energizes and Detoxifies the body.
Lomilomi Massage
Hawaiian Lomilomi is "….the loving touch, A connection of the heart, hand, and soul with the source of life."– Auntie Margaret Machado.
A massage experience that is transformative, embracing, and nurturing.
Skin Tightening
Plasma Skin tightening also known as Fibroblast Skin tightening is the only cosmetic treatment to use electrical arcing to eliminate excess skin. It's a successful non-surgical beauty treatment. Excellent for wrinkle reduction, eye lifts, tummy tightening, and neck tightening. It takes one treatment and the recovery time is seven to ten days.
Results last between two and four years depending lifestyle and environmental factors.